What makes Boerne Veterinary Clinic so great?
When your beloved pet needs medical treatment, pick up the phone and call Boerne Veterinary Clinic to schedule an appointment with a veterinary team that truly cares. Dr. Arreola, Dr. Johnson, and Dr. Miner are here for you and your pet.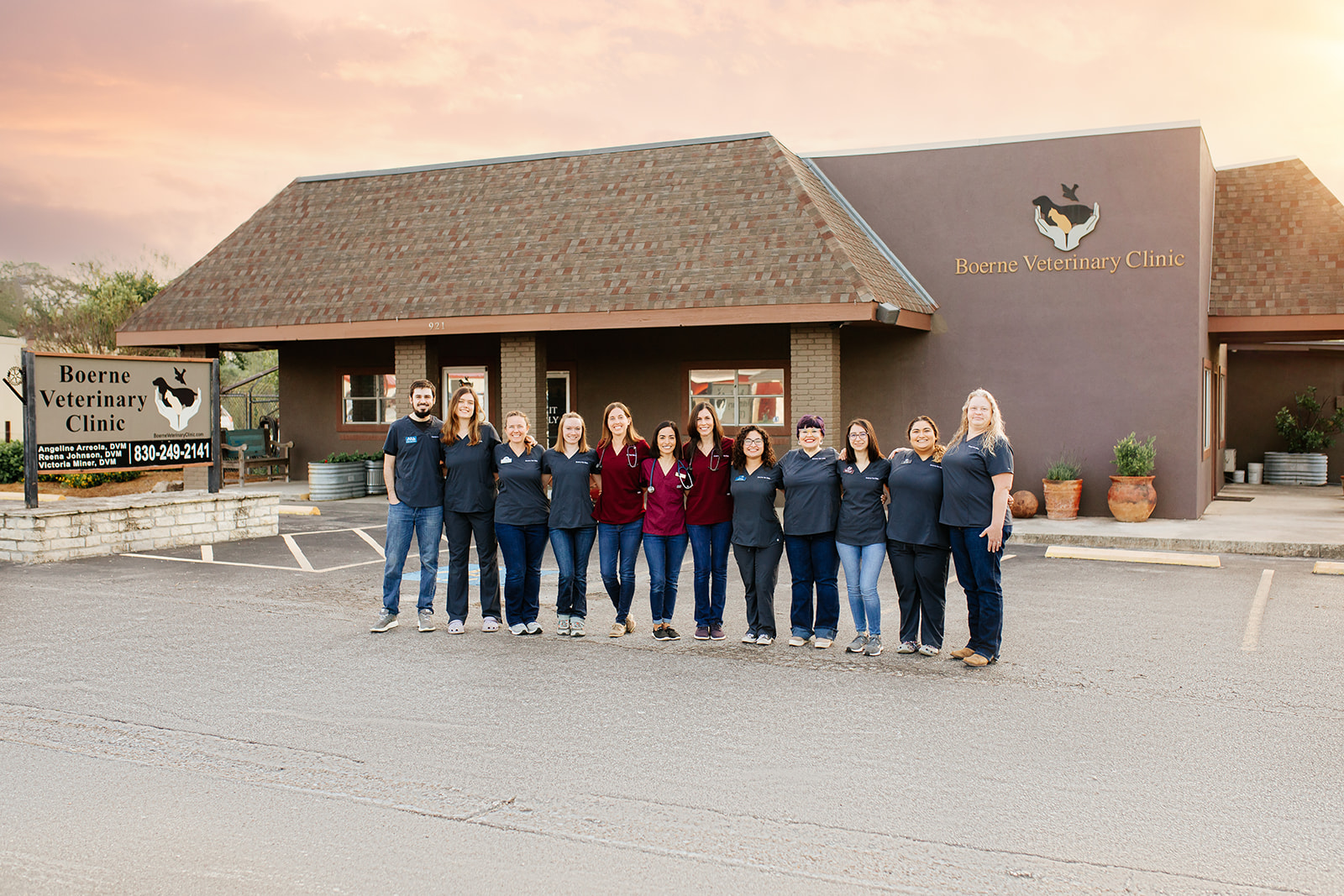 Highly Dedicated Staff
You can always trust the dedicated staff at Boerne Veterinary Clinic to provide your pet with the best possible care.
Locally Owned Business
Boerne Veterinary Clinic has been a staple in the community since 1977 and we continue to proudly serve our local residence.
Caring Animal Clinic
Pets bring joy to families, and we offer a wide array of treatments to ensure that happiness lasts for a very long time.
Boerne Veterinary Clinic Receives 2021 Best of Boerne Award!
The Boerne Award Program was created to honor and generate public recognition of the achievements and positive contributions of businesses and organizations in and around Boerne. Our team is so honored to have been chosen as the 2021 winner in the Veterinarian category!
Keep it local. Shop our online store.
Get your pet's favorite products delivered straight to your door. This is a great way to make sure your pet never runs out of the things they use on a daily basis. Autoship is available for foods and medications.
Download our app today!
With the Boerne Veterinary Clinic app through VitusVet, you'll be able to request an appointment and refills straight from your mobile device! This is just another great method to stay on top of your pet's health care! We're here to make your life easier with technology. You're just a click away from downloading our app, requesting an appointment, or requesting a refill. It's that simple!
Save time with our online new client form!
Use the button below to easily complete your new client form online in monutes. 
Contact Boerne Veterinary Clinic today!
Our Hours
Mon – Fri: 7:00 am – 5:00 pm
Sat – Sun: Closed
Emergency After Hours Contacts
Have questions? We're here to help!
Please complete the form below and a member of our team will respond generally within 24 hours. If you wish to schedule an appointment or have an urgent question or problem please call us at 830-249-2141.